Is Your Home Making you Sick?
Homes today are super-energy efficient. While that's great for your pocket book, it's not good for your health.
Building codes have steadily made homes more airtight to keep tempered air inside. But comfortable air isn't the only thing trapped within your home. Pollutants are also trapped inside. These pollutants can lead to allergies and other sinus issues. Not to mention they make you feel less than your best.
That's why we offer seven different solutions to combat stale air in your home.
Indoor Air Quality IS Our Passion
We all know someone affected by allergies. But for me it hits very close to home since my family has more than its fair share of allergy issues. The desire to make my own family healthier pushes me to constantly be on the cutting edge of air quality. A benefit I pass on to you!
Every indoor air quality product we offer has been tested in my own home first. I know with 100% certainty that these products work and will provide you with years of worry-free service.
IF YOU HAVE ANY QUESTIONS ABOUT WHICH PRODUCTS TO USE IN YOUR HOME, PLEASE GIVE ME A CALL AT (630) 999-9008.
---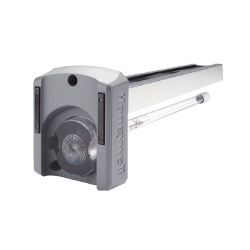 UV Treatment Systems
Surface mold can grow on the AC coils and airborne bacteria can be distributed by your ductwork. Ultra-violet light can kill 99.99% of germs and viruses. They are able to kill epidemic bacteria such as E-Coli, SARS, Staphylococcus Aureus, Salmonella and Avian Bird Flu. Making your home germ-free is a great way to reduce allergy symptoms.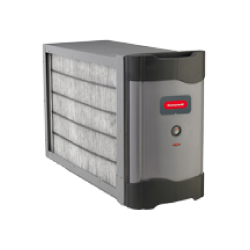 Electronic Air Cleaners
Airborne particles contain some pretty nasty stuff. Dust mites, mold spores and carcinogens – all floating around in the air you breathe. One way to reduce the amount of toxins you're breathing is to upgrade your air filter. Electronic Air Cleaners capture up to 99% of airborne particles as compared to the standard fiberglass filter which only traps about 50%.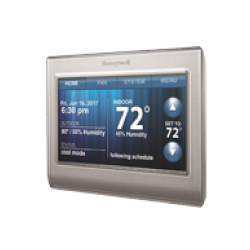 Smart Thermostats
Today's best thermostats are wi-fi – just like your phone or laptop. A wi-fi thermostat can communicate with you when you're not home. And that can save you a lot of money. Alerting you when there is a heat outage and adjusting your HVAC to turn up or down depending on your location are a couple of the features that contribute to big money savings.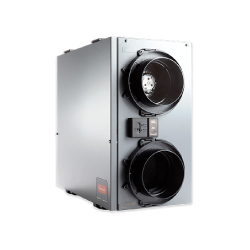 Energy Recovery Ventilation
According to the US Environmental Protection Agency, indoor air quality can be up to five times worse than outdoors. Why? Your home is a living, breathing thing. It is constantly creating and trapping cooking gases, your exhaled breath and off-gases from building materials. A ventilation system provides an efficient way to trade your dirty indoor air for fresh outdoor air. No matter what the weather's doing outside.
---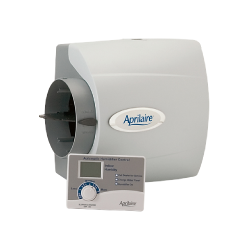 Humidifiers
A whole-house humidifier will constantly monitor the moisture level in your home and keep it just right. Not only will you feel better, but you'll spend less money on your heating bills each winter. More humidity will allow you to lower your temp AND raise your comfort. Win – Win!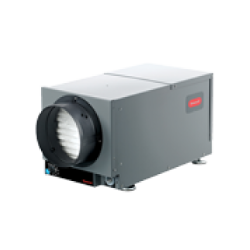 Dehumidifiers
Your air conditioner is designed to control temperature, not humidity. You need humidity control to maintain comfortable, healthy conditions in your home. Excessive humidity is not only uncomfortable in the summer; it can also lead to mold.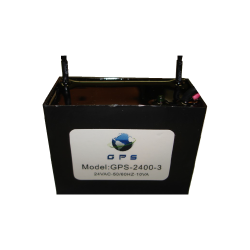 Cold Plasma Air Cleaners
Plasma Air Cleaners are the newest technology available for your home. These units have been available for years in specialty industrial applications such as hospitals. But now, further advances have made them compact enough for residential applications.
Using some fairly advanced science, these units breakdown noxious chemical compounds in your home's air to their basic harmless components – oxygen, nitrogen, carbon dioxide and water. This process eliminates odors, mold, bacteria and viruses.
Try one out with our no-risk 30-day money back guarantee. If for any reason you're not happy with the results of your Cold Plasma Air Cleaner, we'll take it back.
---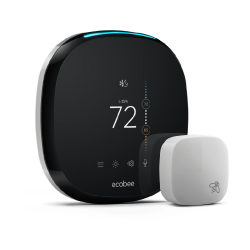 ecobee 4 | more than a smart thermostat
Save an average of 23% in heating and cooling costs each year.
Most thermostats only read the temperature in one place (usually the hallway) which can make other rooms uncomfortable. ecobee4 comes with a room sensor to help manage hot and cold spots.
When you place sensors in your favorite rooms, ecobee4 can read the temperature and detect occupancy. That's how it ensures comfort in the rooms that matter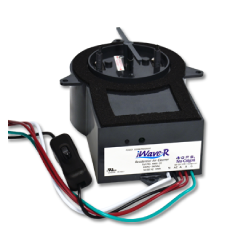 iWave-R Air Purifier
With technology installed in over 100,000 applications, iWave-R is the world's first self-cleaning, no maintenance needlepoint bi-polar ionization generator designed specifically for treating air in residential duct A/C systems.
As the air flows past the iWave-R, positive and negative ions actively purify the supply air, killing mold, bacteria and viruses in the coil and living space. The ionization process also reduces allergens, smoke and static electricity, as well as controlling odors (cooking, pet, VOCs) and other particles (no more sunbeams) in the air without creating ozone or any harmful byproducts.
US Motors ECM Motors
U.S. MOTORS® brand ECM motors (also called EC motors and BLDC motors), manufactured by Nidec Motor Corporation, offer high efficiency and energy conservation. ECM motors are comprised of a brushless permanent magnet (BPM) motor integrated with an electronic control module. This precisely drives the motor's permanent magnet rotor which provides more energy-efficient operation.
For more than 20 years, Nidec has been a leader in ECM technologies for a variety of industries including commercial and residential applications in HVAC and the pool and spa markets.